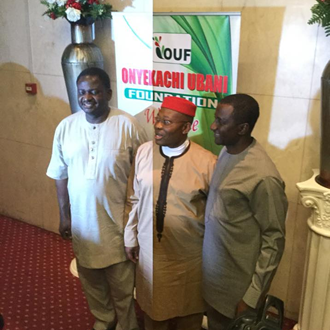 President Muhammadu Buhari has commended Monday Ubani for inaugurating a Foundation to cater for the less privileged.
This is contained in a statement issued in Abuja on Monday by the president's Special Adviser on Media and Publicity, Mr Femi Adesina.
Buhari urged other well meaning Nigerians to emulate Ubani's gesture by embarking on similar activities meant to uplift the quality of life of the ordinary citizens.
"It is significant that the Foundation is dedicated to helping the poor and needy in the society, and is also out to celebrate those who have made our country proud with virtuous acts.
"This, I heartily commend and recommend to other well meaning Nigerians.
"I am very pleased that the Foundation launch will be marked by a public lecture, which focuses on one of the things dearest to the heart of this administration; the anti-corruption war.
"I also look forward to the details of the lecture by Pastor Tunde Bakare's "The System that Allows Massive Corruption in Nigeria Must Be A Bad System'', the President said.
uhari noted with delight that Ubani had decided to improve other peoples' lives in his own little way.
"I consider this very inspiring. If this is the heartbeat of more privileged Nigerians, then the burdens of government will be a lot lightened.
"I wish you a very successful launch, a most illuminating lecture, and a Happy Birthday'', he added.
The Onyekachi Ubani Foundation will be inaugurated in Lagos on Aug. 6 as part of activities to commemorate the Ubani's birthday.