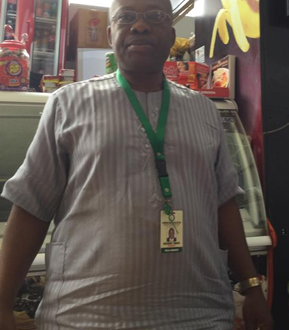 Ubani: why lawyers must help the poor
Nigerian Bar Association (NBA) Second Vice President Mr. Monday Onyekachi Ubani has appealed to wealthy Nigerians, including lawyers, to support the less-privileged.
He made the appeal during the launch of his foundation, Onyekachi Ubani Foundation (OUF), in Lagos.
Dignitaries at the event included President Muhammadu Buhari, who was represented by his Special Adviser on Media and Publicity, Mr. Femi Adesina; General Overseer Latter Rain Assembly, Pastor Tunde Bakare, and Senator Olorunnimbe Mamora.
Ubani said the society would continue to breed miscreants if the wealthy do not assist the poor.
"The consequences of not being our brother's keeper is what bred Boko Haram; it is breeding other societal miscreants all over the place. God knows what else, what next, where else, when next the next terror will hit us. The danger is growing within; it is drawing nearer and nearer to our door step, just as the storm gathers.
"The good news is that we can avert the next crisis, contain and correct the current crisis today. All we need to do is to extend a hand of help with a heart of love, however little, to that next door neighbor, or stranger seeking your assistance," he said.
Ubani noted that he has been in the daily struggle to help the poor in the society but that there is a limit to how many people he can help with his limited resources.
"There is a limit to how many Nigerians a Good Samaritan with limited resources can help, but I am convinced that if I get your support in your capacity as an empowered Nigerian, together we can create a system that will lift majority of Nigerians, young and old, out of poverty and hunger. It takes just a little more creative thinking and brainstorming to build that enabling structure outside of the box.
"This is why I have come out to appeal for your support on the platform of the Onyekachi Ubani Foundation to help save millions of Nigerians out of the indignity of want, lack, hunger and deprivation," he said.
Ubani stated that his foundation has laid out plans and projects contained in its founding document which includes Youth Literacy Initiative, Youth Creativity and Media Forum, Men of Standard and Women of Substance.
Earlier, in his welcome address President Buhari praised the vision of the foundation.
He said: "It is significant that the foundation is dedicated to helping the poor and needy in the society and also to celebrate those who made our country proud with virtuous acts.
"Barrister Ubani, you have decided to improve other peoples' lives in your own little way, Very inspiring. If this is the heartbeat of more privileged Nigerians, then the burden of government will be a lot lightened."
Bakare, who was represented by Mr Segun Oloketuyi, the Managing Director of Wema Bank Plc delivered the keynote speech on the theme: 'The system that allows massive corruption in Nigeria must be a bad system'.
He said despite evidence of a high level of corrupt practices in public and private life in Nigeria, President Muhammadu Buhari can win the war against corruption.
Bakare added: "I am confident that there is hope. What is urgently required is the redefinition of our value system along the lines of probity and integrity by highlighting our anti-corruption narrative."