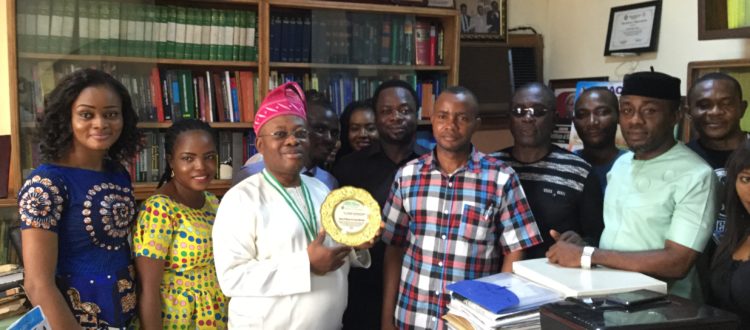 Ubani Receives Humanitarian Service Award
The Second Vice-President of Nigerian Bar Association, NBA and Chairman, Onyekachi Ubani Foundation, Monday Ubani has been honoured with 'An Icon of Humanitarian Service' award.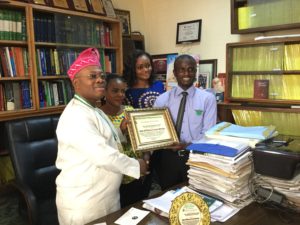 The award was bestowed on Ubani by the Nigerian Youth Advocacy for Good Governance Initiative, NYAGGI in Lagos.
Convener of NYAGGI, Comrade Alabi Akeem Abiodun said the choice of honoring Ubani with the his groups most prestigious award was borne out of the remarkable impact that Onyekachi Ubani Foundation, OUF has been making in the life of Nigerians.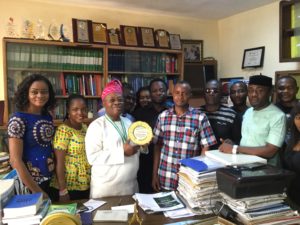 "We have keenly observed the huge impact that you, Ubani have been making in the life of Nigerians through your foundation. In the short time that your foundation was launched, we have observed how hundreds of people have benefited from your benevolence.
"We also saw how you recently mobilized your colleagues to buy a car for a physically challenged lawyer.
"We the Nigerian Youths identity with the laudable things you are doing to uplift the oppressed and the downtrodden and it is for this reason that we the youths present to you, this prestigious award."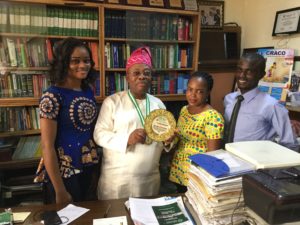 Responding, Ubani thanked comrade Abiodun and his team for finding him worthy to receive such honor.
He stated that it is very encouraging that Nigerian Youths appreciates the effort his foundation is doing to uplift the downtrodden in the country.
" I thank you very much for this award. What we are doing in Onyekachi Ubani Foundation is for humanity. We are grateful that you have noticed our good works and decided to honor us," he said.