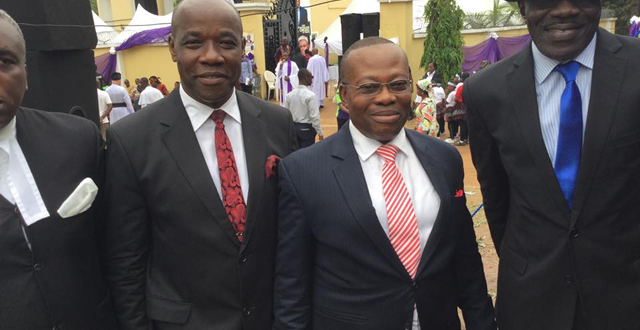 Gov. Ambode, Ubani Others Win Media award
The Governor of Lagos State, Akinwunmi Ambode and 2nd Vice President of the Nigerian Bar Association, NBA Barr. Onyekachi Ubani were among the prominent persons that received this year outstanding media award.
While Governor Ambode was named the best performing governor in Nigeria, Barrister Ubani won the legal practitioner of the year award.
Ubani had won a similar award last year when he was conferred with award of best lawyer of the year for his outstanding contributions to the development of the legal profession.
Other notable persons that received ward at the 10th media award ceremony includes Mr Jones Usen, the popular host of Kubaji Direct program that is aired from Monday to Friday on Radio Continental 102.3fm for Best Program on Radio Award; first lady of Kogi State, Mrs Yahaya Bello won the Amazon award.
Reacting to the award, Ubani said that the award signifies recognition for the little he has done and promised that this will act as a tonic for him to do more to preach and enthrone justice and equity to the downtrodden and helpless in the society.
'To whom much is given much is required', he concluded.
Mr Ubani is a popular host to a program "Know Your Right with Mr Ubani" which is aired weekly on Lagos-based Radio Continental 102.3fm.